I have been at or under my goal weight since late June. To say that I have wandered a little off track would be an understatement. My eating has gotten a bit out of control. I have not tracked my food for months - I stopped paying for the Monthly Pass/online stuff at Weight Watchers. I was so diligent on that thing while I was losing weight and even for awhile after I made lifetime. I think with the craziness of training for the 10 Mile and Half Marathon I basically threw caution to the wind knowing I was putting in the work and burning the calories. I have gained a smidge - like 2 pounds over the last few months. I am still under the goal weight I set at Weight Watchers - however, that goal weight was set a little high and I don't want to be at that weight. Go figure. I am still within my healthy weight range - but I would feel better if I could get a few more pounds off in the coming months. So, you are going to try and lose weight at the holidays, are you crazy? Yes, I am indeed crazy. But, here's the deal. The basics work - tracking, drinking water, eating fruits and vegetables, running, lifting weights - it all works and it is what got me here! So, why on Earth would I think doing anything other than those things would keep me here.
I decided to join Mary's challenge over at
Fit This Girl
!. She started a challenge to help her readers get on track BEFORE the New Year. She has been sending emails with lots of great clean eating tips, training tips, etc. I am really trying to focus on losing this belly fat. It's really my one "trouble" spot. I know some of it is extra skin, but I am a realist and also know that some of it is just plain old FAT. Essentially eating cleaner and more LIVE foods will help me to start changing the way my body looks.
I have made a great start - starting last Saturday, I have run or been in the gym every day except for Monday. And the week before that was pretty solid as well. I am back on track with my lifting schedule - three times a week and my other mini goal is to run three times a week as well. Since I am not looking to shed a ton of weight I have to remind myself that the changes are going to be subtle so I have to be patient.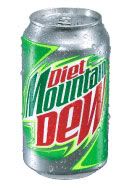 One other thing: some of you know that I have a great love for Diet Mt Dew. Even though I know all of the horrible things about Diet soda it has been my one vice, the one thing I could have when I was really craving a boost or whatever. Well, on Sunday night I drank my last Dt. Mt Dew. I have not had any soda since Sunday night. Today is day 4 and I am really doing okay - it has forced me to drink more water which is always a good thing. And, I seriously think the decrease in whatever magic potion it is they put in that stuff - has helped me to not have as many sweet cravings this week. Halloween killed me, wrecked me, I love me some chewy candy and I have said goodbye to them as well. I have been bringing my lunch to work again and aside from saving me money, it just feels better. I can load up on protein, veggies and fruit and feel satisfied for the day.
So, there you have - BACK TO BASICS. Whatever works - RIGHT???? Wish me well on the continued soda split - I am not going to lie - this afternoon when I was all kinds of cranky, a nice swig of some Dt Dew would have been so nice, but I drank water instead! Last September, I chose me and my health - I am glad I remembered what this was all about! Back to basics, back to basics, back to basics!
Have a happy and healthy day my friends!